Our Story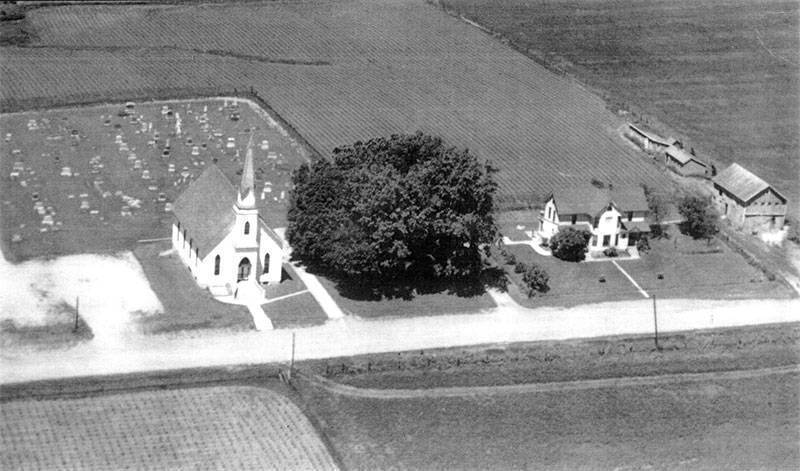 During the great western push in the mid-1800s, Forreston Grove Church was founded in 1865 by German immigrants starting a new life in America. The congregation began as groups of like-minded believers meeting in homes weekly for Bible study, prayer, and hymn singing, which later developed into a German-speaking congregation that met for worship at our current location.
Forreston Grove's first church and manse were constructed in 1866, both of small stature and resembling log cabins. Though modest, these buildings served the fledgling church well for more than 25 years, until a new, spacious building was built in 1889 for the price of $4,000. This new church building was constructed with a tall steeple reaching skyward 100 feet from the ground to the top. The church could be seen for miles around as a testimony and witness to God's glory and grace. This church building served the congregation of Forreston Grove well for 64 years, until it was destroyed by fire in 1953. The fire also destroyed the grove of trees that served as the church's namesake.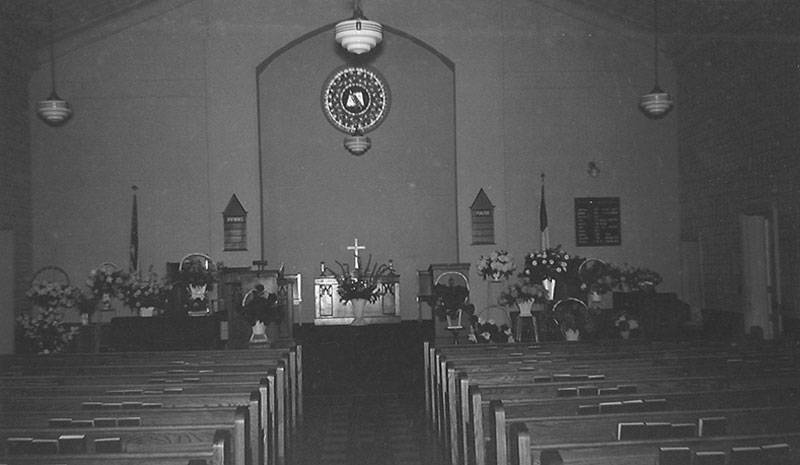 In 1956, our current stone church was built and dedicated. In 1976, the pastor's home that once stood on the property was sold and moved to a new location. It was replaced by the present manse, which serves as the home of our pastor and his family.
In 1997, Forreston Grove officially joined the Presbyterian Church in America (PCA). Today, the church is made up of Christ-centered, Bible-believing congregants proclaiming the gospel of Jesus Christ and sharing His love to our community. We remain grateful to past generations for their faithful service and example, and we strive to carry the light of the gospel forth in our own generation.